Members and Key Staff
Jeffrey M. Brindle' Former Executive Director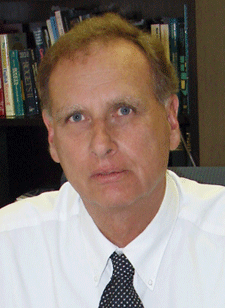 Jeffrey M. Brindle's experience as a regulator' as well as in various governmental and electoral capacities' allows him to bring a rare and broad-ranging perspective to the position of Executive Director.
Executive Director Brindle has authored 20 in-depth' analytical white paper reports on campaign financing and lobbying' many of which had a major influence on legislation. He also has published more than 220 articles in newspapers' magazines' and periodicals' including "Campaigns and Elections'" "The New York Times'" "Politickernj.com'" "InsiderNJ.com'" "NewJersey Newsroom.com'" Public Integrity' "The Star-Ledger'" "League of Municipalities Magazine'" and "Spotlight."
As Executive Director' Brindle has worked to reduce the backlog of outstanding enforcement cases and speed up enforcement efforts.
He started the ELEC–Tronic newsletter in 2009 to help expand the agency's public profile' and has been a major contributor to the 154 issues that have appeared through April 2022.
Brindle has taken several initiatives to enhance ELEC's basic mission of disclosure. He instituted a database of local political contributions' making New Jersey one of the few states in the nation that provides access to such information. He greatly expanded the number of analytical press releases published on a regular basis by the agency. He also saw to it that more than 400 press releases prepared between 1983 and 2005 were made accessible on the ELEC website.
Annual reports' minutes and advisory opinions dating back to the agency's creation in 1973 also have been made available to the public through the agency's website' which' in 2010' was recognized as "Best Official New Jersey Website" by the Documents Association of New Jersey.
As Deputy Director' Brindle authored the report on the Clean Elections Pilot Program' prepared several Cost Analysis Reports' and wrote a major report on the Commission's technological needs.
He also oversaw budgetary and personnel planning and development' participated in public policy development' and engaged in legislative and press relations. He also guided the Commission's transformation from a manual-based operation to a technological-based one; an effort begun in the 1990's.
The Executive Director managed governmental offices at various levels and branches of government and brings experience in electoral politics to the position. His academic credentials include a B.A. degree from Rutgers' The State University of New Jersey and an M.A. degree in political science from Villanova University. He is also affiliated with the College of New Jersey (TCNJ) as an adjunct professor in the Political Science Department.
Prior to coming to ELEC in 1985' Brindle had been the Director of the Public Information Office at the State Department of Community Affairs' a Legislative Staff Director' Somerset County Deputy County Clerk' New Brunswick Public Information and Complaints Director' and Executive Director of the Union County Chapter of the March of Dimes.
He has also been a candidate for Assembly and a Municipal Chairman. Brindle and his wife Karen have four children.